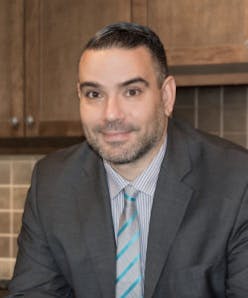 Theo Kefalas is a Real Estate Professional that delivers outstanding results for his clients. With a focus on relationships, research, sound advice, strategic marketing, and integrity his professional objective is to help his clients reach their Real Estate goals and help them build their net worth.
Theo is a highly qualified and a reputable Real Estate Agent in B.C. He has is an Entrepreneur and involved in the Real Estate & Construction industries since 1995. Theo has been a Contractor / Licensed Builder for over thirteen hundred homes and over a quarter million square feet of commercial / institutional buildings. As a Business Owner, Theo has hired trained, and supervised over one hundred Sales Professionals / Real Estate Agents. As a Real Estate Agent, Theo has represented hundreds of clients to sell or acquire all types of real estate including Residential, Commercial, Agricultural, Business, and Industrial. Theo also acts as a Consultant for several Builders, Land Developers, Lenders, and small to medium sized Business Owners.
Theo takes the time listen to his clients, to understand their goals, and then executes a plan that is in their best interest. When investors are looking to buy, whether it's a Downtown condo, a development site, a thriving business, or a beautiful lakefront estate, Theo focuses on helping his clients acquire great investments. When they're looking to sell, Theo will works diligently to market and sell their property at the best terms possible.